Stainless Needle Derma Roller
You are here: > Home > Products > Stainless Needle Derma Roller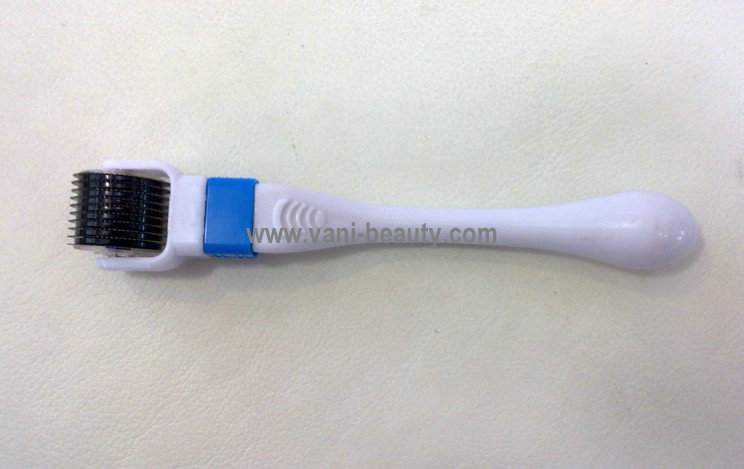 Share to:
Send Inquiry
600 Needle Derma Roller
C0003
Description:
This model has the most advanced meso-rolling technology with replaceable heads with 600 needles!
Disk Needle care is the most advanced meso-rolling therapy which helps natural collagen and elastin production and improves active ingredient delivery for skin rejuvenation, depigmentation, minor scar removing and other skin refining.
The independent moving disks and rotating head leaves you less scratch or scar. 
Special features of DNC products
1. Hygienic: Gamma ray sterilization, vacuum sealing, and medical stainless steal
2. 600 disk needles: 3 times more needles than other meso-rollers
3. Replaceable head: Replace new head after treatment
4. Disk base needles: No needle falling → less risk of scratch
                           No chemical adhesive → less risk of allergy
5. No scratch: Head and disks moves along with face curve
      Separated disks move one by one
      360° rotating head
Scope of Application
Skin rejuvenation (firming, wrinkle)
Whitening
Repairing (acne, burn)
De-pigmentation
Pore-tightening
Hair re-growth
mirco needle roller
,
beauty roller
,
derma roller