Photon Meso Roller
You are here: > Home > Products > Photon Meso Roller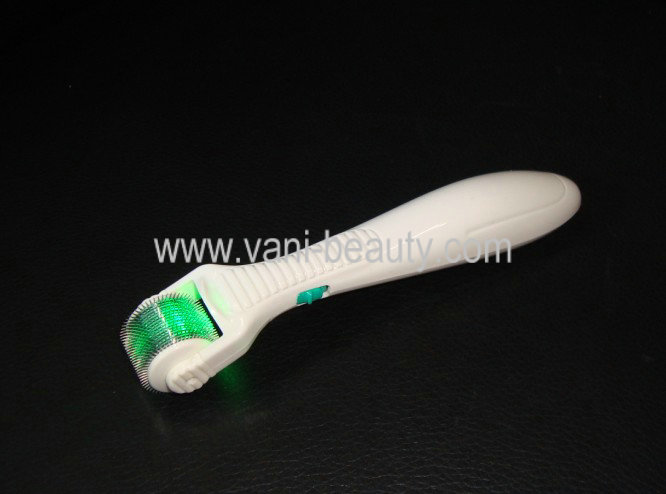 Share to:
Send Inquiry
Vibration Beauty Facial Roller
P2003
560nm Green light is used to relax the skin


Size: 0.2mm, 0.25mm, 3.0mm, 0.5mm, 0.75mm, 1.0mm, 1.5mm, 2.0mm, 2.5mm
540 stainless steel needle, can change any kind of head.
led derma roller micro needle beauty roller with vibrasion
different size different color for the treatment
Led photon derma roller 540stainless steel micro needle, can change head, and with vibration
633nm Red light: high energy narrow-band,speed up healing:to make human muscle and skin cells grow 5 times of the normal rate,increase endurance and resistance to fatigue, promote cell metabolism.
405nm Blue light to eliminate ance inflammation: Antibacterial,anti-inflammator, renewal, inhibit sebum secretion, anti-aging, show you soft, smooth and charming skin.
560nm Green light is used to relax the skin
590nm Yellow light will give energy to the skin,improve immunity ability for the skin.
Parameter:
led photon derma roller Roller color:yellow / red / green / blue
Handle/Roller Material:PC+ABS
High sealing sterilization packaging