Derma Stamp
You are here: > Home > Products > Derma Stamp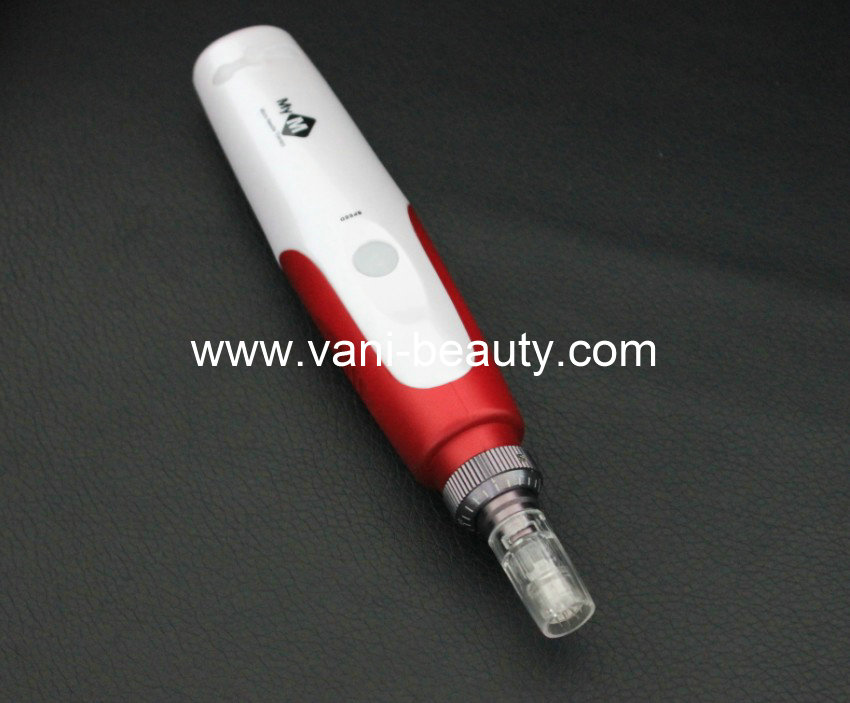 Share to:
Send Inquiry
Korea Micro Needle Machine Electric Derma Stamp Derma Pen
AU002
1.microneedle therapy

2.Needle size; 0.2mm -3.0 mm

3. Anti wrinkle, anti aging, remove scar, skin rejuve

4. 2000 circles/m
Spec.: 18*18*5.5cm, 0.42kg
Korea Micro Needle Machine Electric Derma Stamp Derma Pen
you can adjust the length of needles and the vibrating frequency, according to your need( 0.25mm,0.5mm,1.0mm,
1.5mm,2.0mm)
Product Specifications /Features
1. Minimal risks
2. Cost Effective
3. Short healing period
4. No permanent skin damage
5. No increase in sun sensitivity
6. Performed under topical anaesthesia
7. All skin types can be treated
8. Thin or pre-lasered skin can be treated
9. Body produces natural collagen for long-lasting results
10. Enhanced penetration of applied products
Applications:
1. Scar removal including acne scar removal or treatment.
2. Stretch mark removal
3. Anti aging.
4. Anti wrinkle
5. Cellulite treatment/ cellulite reduction or removal.
6. Hair loss treatment/ hair restoration
7. Hyper pigmentation treatment.
Treatment time suggestion:
6-8 sessions recommended, with 4-6 weeks intervals.
Advantages:
-Visual and noticeable improvement in a few days from the first treatment 
-Cost effective - there's no investment needed unlike equipments such as laser. 
-Short healing time 
-No permanent damage or injury 
-No bruising, infection, discoloration or other complications 
-Extremely high absorption of any active ingredients 
-Almost all skin types can be treated 
-Thickens the dermis without damaging or removing epidermis