Derma Stamp
You are here: > Home > Products > Derma Stamp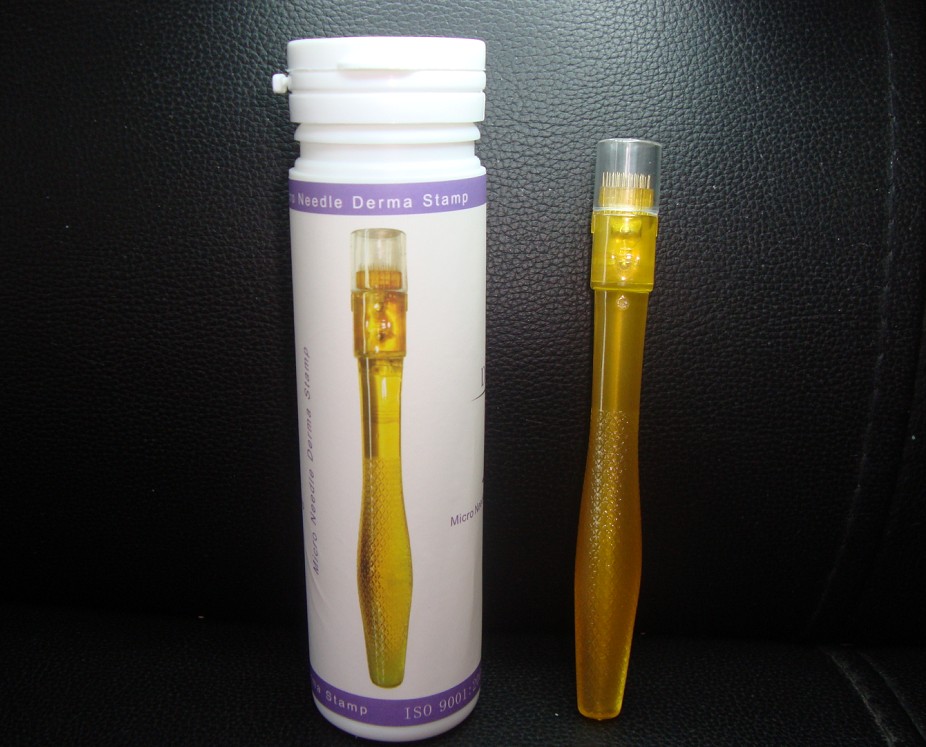 Share to:
Send Inquiry
35 Titanium Needle Derma Stamp
L4001
derma stamp

titanium material

derma roller stamp

Micro Needle Roller System
35 needle
35 Titanium Needle Derma Stamp

1.35 pcs needle
2.Titanium micro needle Roller
3.CE certification
4.High quality of needle
-Body Material: Plastic
A small 35 needles dermastamp with titanium alloy steel needles (the size of the needle plate is similar to a fingertip). This is perfect skin needling tool to treat isolated scars and other hard to reach areas (deep
lines around lips, between eyebrows, etc).

Dermastamp is securely packed in plastic tube and needles are protected with a special cover so you can store the stamp in a cosmetic bag or anywhere away from reach of children.