192 Derma Roller
You are here: > Home > Products > Face Derma Roller > 192 Derma Roller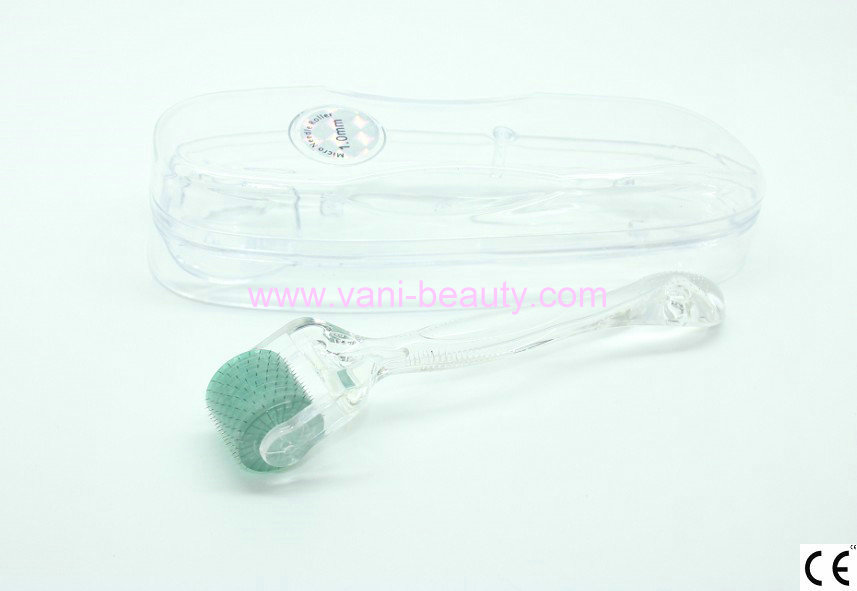 Share to:
Send Inquiry
BIO Roller Micro-Needle BIO-Roller Treatment
M0005
1. 192 medical needle;
2. CE proof;
3. factory wholesale, OEM & ODM is welcome.
BIO Roller Micro-Needle BIO-Roller Treatment
Bio Roller is a skin care device used to effectively increase the absorption of active ingredients by up to 400%. It regenerates the skin without removing the dermis or damaging the epidermis, improves the skin's elasticity & texture by promoting collagen formation. It's effective in the treatment of wrinkles, acne, acne scars, rosacea, pigmentation, skin tone/elasticity, hair loss, allergic dermatitis and scars, stretch marks and deep wrinkles.
Bio-Roller therapy (also referred to as skin needling, dermal rolling and micro-needling) is performed with high-grade medical stainless steel micro needles mounted on a small wheel that gently rolls over the face and painlessly penetrates the skin's upper surface. This simple but revolutionary treatment provides multiple benefits:
Bio-Roller opens skin pores and through newly-created channels, serums and ampoules can penetrate deeply into the skin.
With the use of the Bio-Roller, the penetration of the active ingredients is increased up to 400 times greater than simply applying the products.
Very gentle on sensitive, oily, dry and menopausal skin.
The rollers create thousands of micro-channels in the skin that allow nutrients to absorb; the channels close after several minutes, locking in the anti-aging nutrients and anti-oxidants.
Bio-Roller stimulate collagen growth that results in the improvement of the appearance of fine lines, wrinkles, acne scars, and stretch marks.