Derma Pen
You are here: > Home > Products > Derma Pen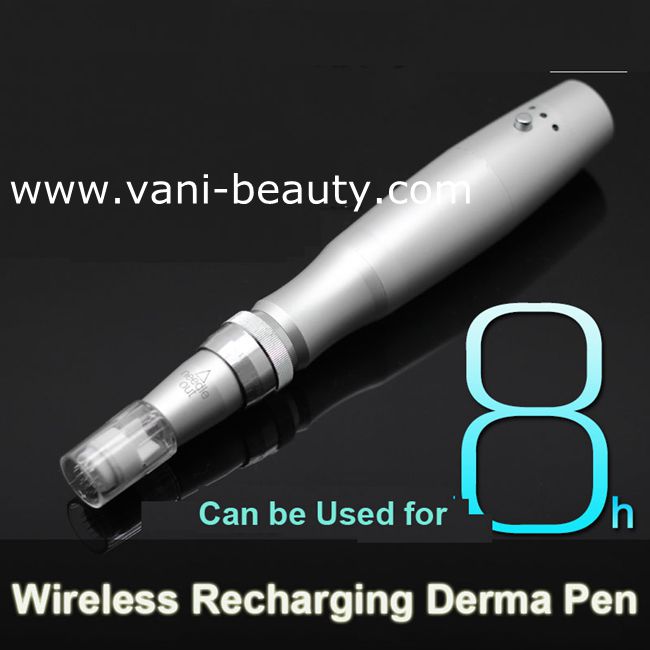 Share to:
Send Inquiry
Wireless Recharging Derma Pen
AU019
Power Supply: Rechargeable
Vibrating frecency:3000,4500,7500r/m
can use 8 hours after charging
Speed: 3 level vibration speed contrlled
Needle lehgth: from 0.1mm-2.0mm adjustable
Needle No.:9/12/21pin needle, nano needle tips
Wireless Recharging Derma Pen
Dermapen is an advanced skin micro-needling device that works to tighten, lift and rejuvenate the skin. The unique spring-loaded needle tip of the Dermapen uses an automated needling motion that minimizes pain and discomfort, while better promoting an even absorption of topical serums, such as PRP, hyaluronic acid, hydrogenated collagen, Vitamin C and peptides into the skin. The results are youthful looking skin with even tone and texture and down-time of only one day.
Technical Parameters:
Power Supply: Rechargeable
Adapter :4.2v-500MA
Vibrating frecency:3000,4500,6000r/m
can use 8 hours after charging
Speed: 3 level vibration speed contrlled
Needle lehgth: from 0.1mm-2.0mm adjustable
Needle No.:9/12/21pin needle, nano needle tips
MYM derma pen
,
dr. pen
,
derma pen
,
auto micro needle
,
wireless derma pen