Derma Gun
You are here: > Home > Products > Derma Gun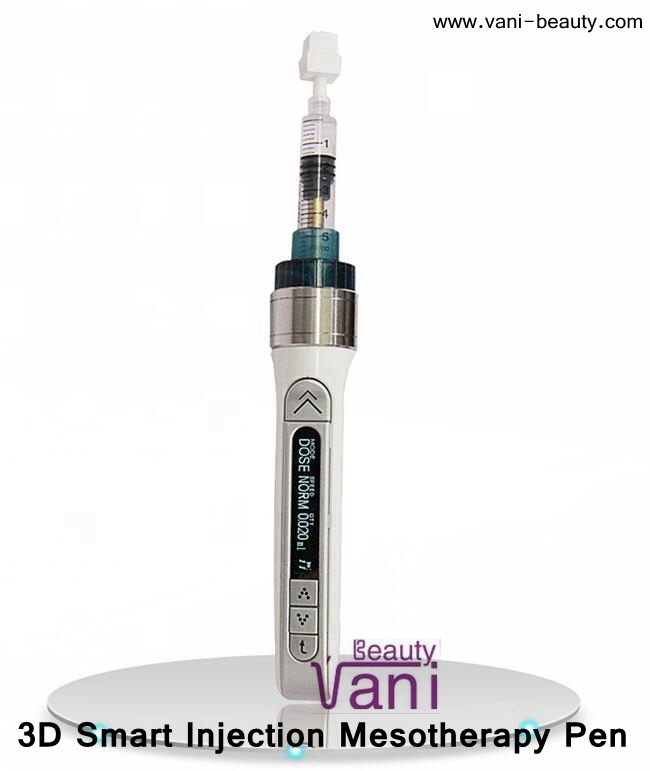 Share to:
Send Inquiry
3D Mulit Injector Water Mesotherapy Smart Injection System
DG004
MDI Technique
One touch easy display
48 Frame
Lightweight and small
3D Mulit Injector Water Mesotherapy Smart Injection System
Wireless Automatic Multi-Injector for HA Filler, Botulinum Toxin, and any kind of injectable solutions for Skin Care
Water Mesotherapy Working Theory
Water mesotherapy is to inject hyaluronic acid into skin. Hyaluronic acid contains moisture, 200-300 times as rich as one's body. So that it makes the skin smooth, soft, bright and hydrated after the injection. In order to keep the skin hydrated, ladies always choose varied skin care products. Actually, skin care products only hydrate moisture on the cutis. So that over smearing those products cannot deeply provide moisture for the skin. As we know, acne, wrinkle and inelasticity would appear if skin lacks moisture. Water mesotherapy will solves all the problems by reason of lacking moisture, such as sallow skin, color spot, wrinkle… And it will supply moisture for dermis. Therefore water mesotherapy will works well on whitening, moisturizing and renewing inelasticity.
3D Smart Injector is using linear actuator motor, MDO technique is HYUNDAE MEDITECH's own technique. Featuring light, ergonomically design and reliability of simple powered actuator, this product is possible to inject minute, fixed quantity of drug and is world's first 3D smart injector that applied regurgitation technique.
Function:
---Skin rejuvenation ,wrinkle removal and pigmentation removal
---Skin tightening,Enhance skin metabolism, anti—aging
---Activation of collagen cells, enhancing skin elasticity and gloss
---Remove facial fine lines and crow's feet, plain word lines ,etc.

Advantage:
---Applicated for endogenous and exogenous injection
---Injection technology which can speed up the treatment process
---Easy to operate, no side effects, but significant effect
---Adjustable injection depth, doses, speed and suction intensity.
--- Regurgitation Technique
----Stimulate the skin for self-healing, promote skin metabolism.
Mulit Injector
,
Water Mesotherapy
,
FILLER BOTOX Machine
,
Smart Injection System