Permanent Makeup Machine
You are here: > Home > Products > Permanent Makeup Machine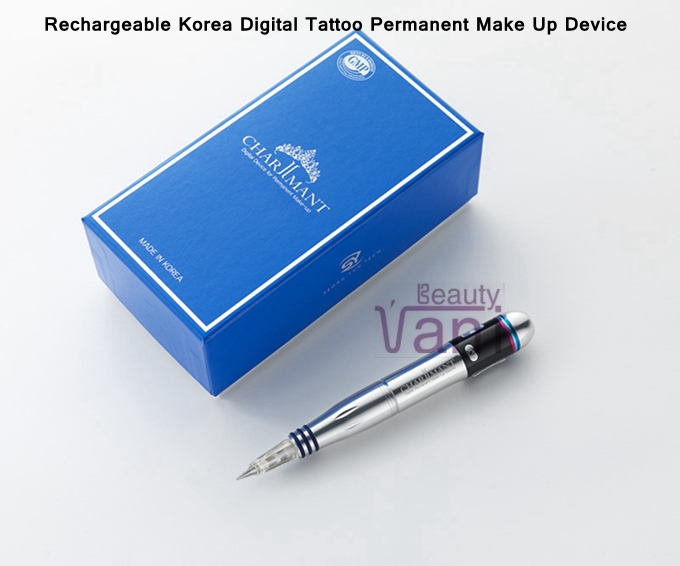 Share to:
Send Inquiry
Rechargeable Korea Digital Tattoo Permanent Make Up Device
AU102
*Low pain/noise/operating temperature

*Dual function MTS/permanent make up

*Rechargeable

*Micro-device
*PMU: blunt needle, R1, R3, R5, F5, F7

MTS:9,12,24,36 and Nano needle
Rechargeable Korea Digital Tattoo Permanent Make Up Device
Introduction
The third generation Korea Digital Permanent Makeup Device adopts a super strong motor, so it has a bigger power, but lower noise and pain. It has multi- function: tattoo brows, eyelines, lips, MTS.
NO operation panel, the device controls the speed and mode.
Rechargeable pattern with lithium battery.
Multi- function machine
Brow: semipermanent eyebrow makeup
Eye:  semipermanent beauty eye line
Lip   semipermanent lip makeup
MTS spot- removal and acne removal, skin whitening and wrinkle removal, etc.
Advantage
Use Korea main board, it won't be heat for a long time using.
Its level can be adjusted anytime to fit all kinds of skin.
It will auto off when the power is overloaded, it is very safe.
It's more convenient that it is rechargeable with lithium battery.
0-12V service power, fit for tattoo market.
Features
Adopt single- use needle cylinder, the needle can be auto locked, easy to pull out, and 100% prevent from cross infection.
Magnetism electric rotating machinery, little noise, stamping frequency: 120-180 Hz.
Various kinds of needles can be matched, permanent makeup can choose 1R.3R.5R.3F.5F.7F. Micro needles can choose 9 or 13 needles.
The depth of the inserting needle can be adjusted, and it can be control between 0.2-0.25 perfectly.
eyebrow tattoo machine
,
tattoo machine
,
Permanent Makeup machine
,
ultrasonic machine
,
skin care
,
almighty oxygen jet
,
dermabrasion equipment