540 Derma Roller
You are here: > Home > Products > Face Derma Roller > 540 Derma Roller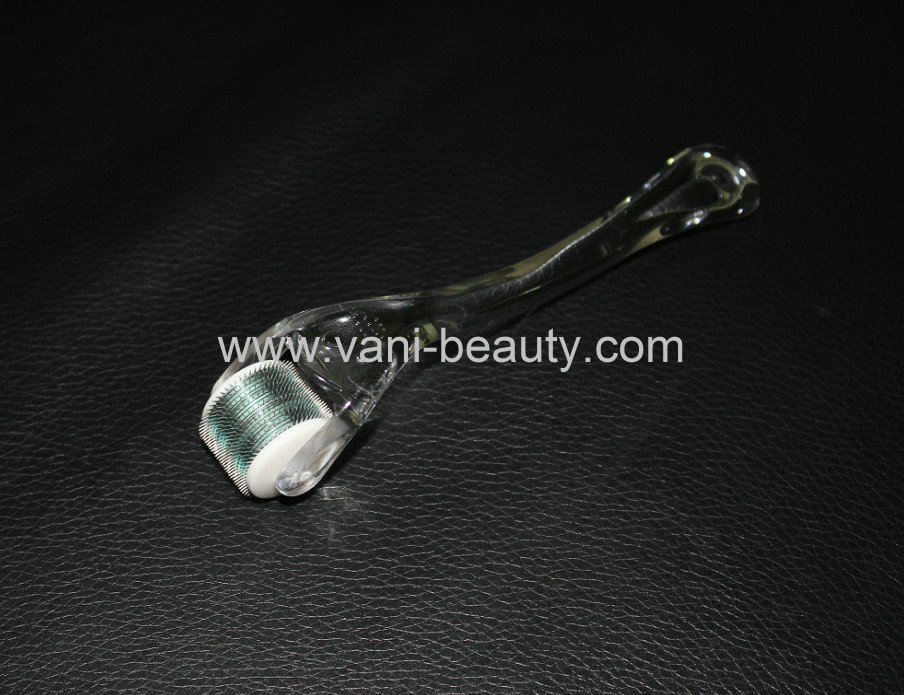 Share to:
Send Inquiry
540 Needle Meso Roller Derma Roller
L5003
540 Special stainless needles;
Size: 0.25mm, 0.5mm, 1.0mm, 1.5mm, 2.0mm
| | |
| --- | --- |
| | Anti-Hair Removal, Anti-Puffiness, Blood Vessels Removal, Breast Enhancers, Cellulite Reduction, Dark Circles, Moisturizer, Pigment Removal, Skin Rejuvenation, Weight Loss, Whitening, Wrinkle Remover |
540 Needle Meso Roller Derma Roller
Brief Introduction:
The 540 needles Skin Roller dramatically will increase the effectiveness of your hair and pores and skin products by increasing absorption of your products from the usual 4% to as a much as 87% of the product being absorbed deep in your skin. Utilizing the 540 Needles Skin Roller promotes production of missing collagen, resulting in pores and skin rejuvenation, great skin elasticity, and tightening and thickening of the skin. Usable on the face and body, the 540 Needles Skin Roller may also help cut back and soften pimples or surgical scars, diminish the appearance of cellulite and stretch marks, scale back large pores, clean heavy pitted skin, and assist in reversing the results of sun damage. When used on the head (scalp), the Pores and Skin Roller also stimulates the hair to maintain its thickness and help with thinning and balding hair areas. Dramatic results can be seen with one week.
Among the many advantages of The 540 Needles Pores and Skin Roller include:
Dramatically increases effectiveness of hair and skincare. Products through increased penetration.
* Rejuvenates skin, promotes pores and skin elasticity, will increase skin thickness.
* Reduces appearance of cellulite, stretch marks, and large pores.
* Stimulates hair growth, improves thinning/balding hair areas.
* Process will not be painful (it's only a tingling sensation).
* Price effective compared to expensive cosmetic laser treatments.
* Can be used on all areas of the face, neck and body and scalp.
* Can be used by yourself anytime at your personal convenience.