200 Derma Roller
You are here: > Home > Products > Face Derma Roller > 200 Derma Roller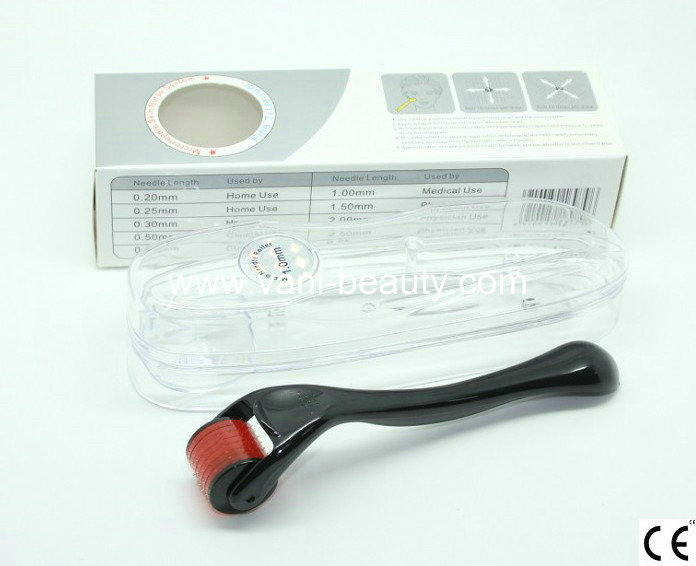 Share to:
Send Inquiry
Titanium Alloy Meso Roller Skin Roller Micro Needle Midi Roller
L1001B
1. 200 titanium alloy;
2. CE proof;
3. OEM & ODM
Titanium Alloy Meso Roller Skin Roller Micro Needle Medic Roller
medic roller 1 time shuttle nursing means 4000 times daily beauty care
Product Description
Derma rolling is also known as micro-needling, skin rolling or collagen induction therapy (CIT). Our derma roller is made of high grade micro needles which roll over and penetrate the skins upper surface painlessly. Our roller is a class 1 medical device which is simple and easy to use at home. In fact, it has very similar results to Laser Treatment, Chemical Peels and Dermabrasion, but is considerably less invasive (without any of the skin trauma) and carries only a fraction of the cost. This revolutionary device provides two major benefits. Firstly, they stimulate collagen growth which significantly improves the appearance of scars, fine lines, wrinkles, stretch marks, and acne scars. Secondly, they allow the application of creams, gels and oils, to be absorbed more effectively boosting their effectiveness. This treatment also assists hair loss treatments and cellulite reduction.