192 Derma Roller
You are here: > Home > Products > Face Derma Roller > 192 Derma Roller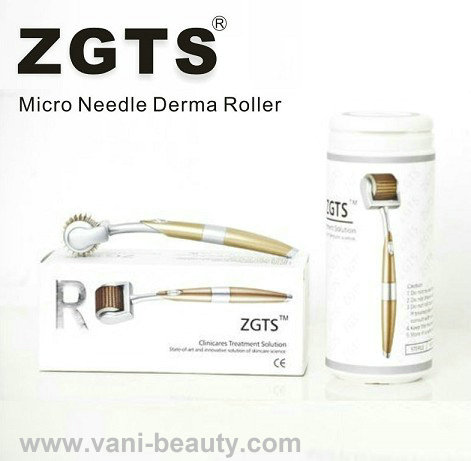 Share to:
Send Inquiry
Derma Roller/ Medical Microneedling for Anti-Aging & Rejuvenation
A0001


Rejuvenation for tired, dull, problematic and uneven skin


Facial and Décolleté lines, wrinkles and large pores


Sun damage and pigmentation, skin on hands can also be treated


Acne Scarring


Atrophic scars


Stretch marks


Cellulite


Thinning hair


Derma Roller/ Medical Microneedling for Anti-Aging & Rejuvenation
Physical beauty may only be skin deep, but how we feel about ourselves is often connected to how we feel we look. Over time, the reflection we see in the mirror doesn't always represent that feeling. So why not take some action now to enhance the way you look and boost your self-confidence today. By using the bodies own substances and mechanisms to produce the results we crave these are treatments you can really feel good about.
Derma Roller/ Medical Microneedling
Our ZGTS Derma Roller has become a treatment of choice for many celebrities, endorsed recently by Angelina Jolie as her preferred treatment.
This therapy uses a hand held device containing hundreds of micro-needles, used on the skin to create micro-channels which trigger the bodies self-repair mechanism, this induces collagen and elastin production. This mechanism promises to reduce skin imperfections, making the skin smoother, brighter and more youthful with no downtime.
Indications
Rejuvenation for tired, dull, problematic and uneven skin
Facial and Décolleté lines, wrinkles and large pores
Sun damage and pigmentation, skin on hands can also be treated
Acne Scarring
Atrophic scars
Stretch marks
Cellulite
Thinning hair
Additional benefits:
Maturation of 'injury' site involves multiple reorganisation of tissue over several months/ years – thus the beneficial process is on-going
Derma rolling is clinically proven to drive active ingredients deeper into the skin. It will enhance penetration of any ingredient with over 200 times more delivery
zgts skin roller
,
YYR derma roller
,
needle roller