Derma Pen
You are here: > Home > Products > Derma Pen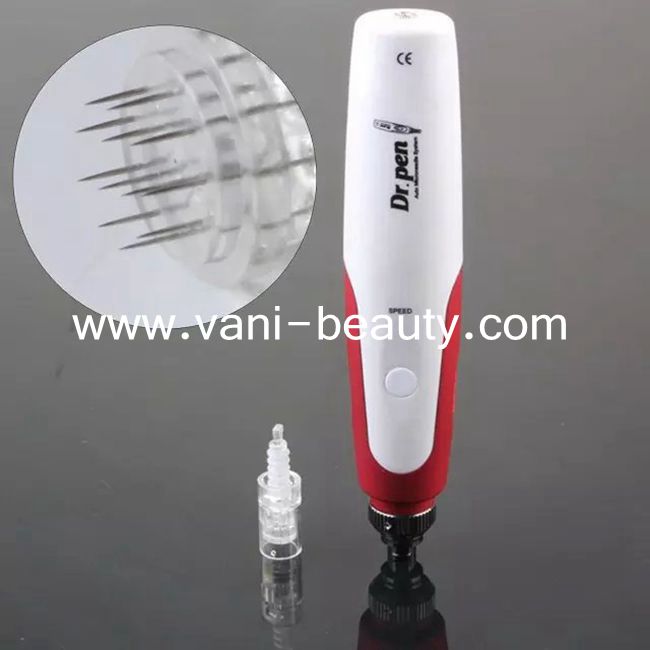 Share to:
Send Inquiry
Professional Super Strong Electric Rechargeable Meso Pen Two style dermapen
AU032
1. 1/3/7/9/12/36 needles, nano tip disposable needle cartridge

2. 5 level vibration speed contrlled

3. Needle lehgth: from 0.25mm to 2.0mm adjustable

4. Adapter :5v-300MA

5. Vibrating frecency:6000-9000r/m

6. AC adapter and Wireless Rechargeable Battery
Professional Super Strong Electric Rechargeable Meso Pen Two style dermapen
Two style dermapen
1.Standard MyM (AC adapter)
2. MYM Dr.pen ( Wireless style with Li-battery + AC adapter )
The Dermapen is a motorized surgical instrument that uses a disposable needle tip cartridge with 12 micro-needles.
No cross infection / One-time disposable needle consumables
Speed – faster than manual applications
Short session times
Adjustable needle depth
Minimal pain
Lightweight handpiece
Easy to use
Low cost consumable
User independent
MyM Pen (Advanced skin needling)
Minimised epidermal damage means less pain and bleeding
Easy to manoeuvre around all facial contours
Because of vertical delivery, needles easily penetrate scar tissue without risk of bending
Function:
 Anti-Puffiness.
 Scar removal including acne scar removal or treatment.
 Acne Scar Removal, Acne Scar Treatment.
 Anti Wrinkle Treatment, Anti Aging.
 Hair Loss Treatment or Hair Restoration.
Surgical Scar Removal.
 Hyper pigmentation treatment.
Advantages:
Visual and noticeable improvement in a few days from the first treatment.
Short healing time.
No permanent damage or injury.
No bruising, infection, discoloration or other complications.
Extremely high absorption of any active ingredients.
Almost all skin types can be treated.
Thickens the dermis without damaging or removing epidermis.