Beauty Salon Clinic Equipment
You are here: > Home > Products > Beauty Salon Clinic Equipment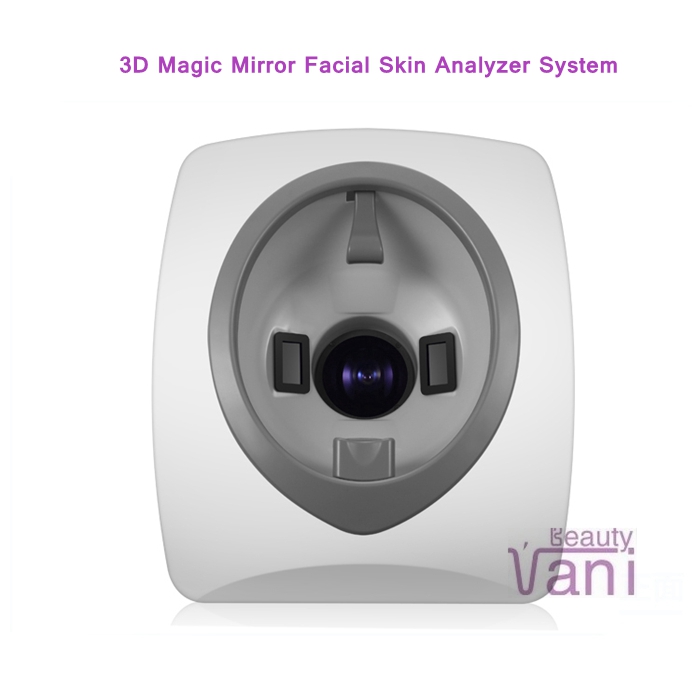 Share to:
Send Inquiry
Portable 3D Magic Mirror Facial Skin Analyzer System
EH102
Illumination (RGB): 8,800 Lux
Light:
White light (RGB)
Polarized light (PL)
Ultraviolet light (UV)
Signal output interface: USB2.0
Preview output mode: 16:9
Power specification: AC 120-230V, 50/60Hz, 80Watts
Monitor resolution: >=1280 x 800 pixels
Portable 3D Magic Mirror Facial Skin Analyzer System
Working Theory
The magic mirror system is one of the advanced images analysis system in the world, using digital images technologies via RGB and UV spectrum. Magic mirror system can diagnose a lot of face's problems: like spot, pore, pigment, wrinkle, crease, dye, ultraviolet ray or sunshine etc. To bring the damage with different degree to skin, hurting skin accurately, the circumstance present at the front of client, and offer one set of medical suggestion for the client; also can compare the different client's face images before and after skin care.
The magic mirror system is one of the most dependable professional skin images analysis systems in the professional area. It is used extensively in the medical research and profession to examine, it can pick-up the high resolution face images at RGB and UV two kinds of spectrum environments, thus science analysis skin characteristic, and can put forward the best character characteristic skin care project to client.
Feature of skin analyzer
Efficient & detailed archived database
Accurate evaluation of skin's health
Make treatment recommendations

1. Unique RGB / UV photo shot system
2. Real-time preview + dual pictures display
3. 12 Mega pixels high solution RGB/UV CCD
4. Comfortable tilted check entrance, human-oriented design
5. Powerful PC software supporting for automatic precise analysis
6. Analysis area user definable
7. Before and after contrast, easily to compare
8. Not only check facial skin today, and also "see" the facial skin in the future
9. CRM with professional UV / RGB analysis for pore, wrinkle, acne….
Technical specification of magic skin analyzer/ skin scanner/ magic mirror:
Magic Mirror Skin Analyzer
,
Skin Analyzer System