Derma Gun
You are here: > Home > Products > Derma Gun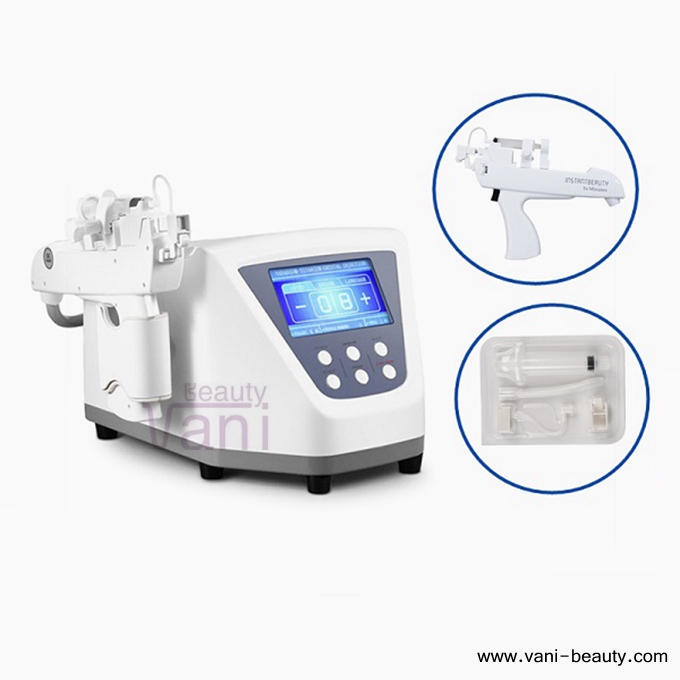 Share to:
Send Inquiry
TDA Vanadium Titanium Needle Derma Injector Needle Free Mesotherapy Gun
DG006
Voltage:110V-130V / 60Hz, 220V-240V / 50Hz
Pin number:9pin, 25pin
Speed:0-20 (Adjustable)
Power: 65w
TDA Vanadium Titanium Needle Derma Injector Needle Free Mesotherapy Gun
TECHNICAL PARAMETER:
MESOGUN INTRODUCTION
TDA needle free mesotherapy gun (mesogun) adopts advanced processing technology to make an innovation on the injector.

Different from mesotherapy guns that use needles, we use a microchip with multiple pins to deliver nutrition and essentials, which can be reached to subcutaneous layer under high pressures from the pistol.
MESOGUN ADVANTAGES:
Nano chipset for injection is suitable for skin and safe enough during operation with hurting the tissues on the face.
Strong driving force engines, low fuel consumption, high economic benefits 12F+4R sliding sleeve shift.
Rolling wheel in front of the injector ensure a smooth rolling on the skin while operating.
Vanadium Titanium metal used, completely close to the skin, without any side effects, no metal residues.
 
MESOGUN APPLICATIONS:
Skin water replenishment and moisturizing
Dispelling toxin
Skin whitening, skin rejuvenation
Skin lifting, skin tightening
Shrinking pores
Fine wrinkle removal

 
MESOGUN FUNCTIONS:
1. Face Lifting
2. Whitening Moisturizing
3. Skin Rejuvenations
4. Vacuum Injection
5. Highly improve the forehead, temple, nose, eyes, mouth weeks light aging.
6. Prominent cheekbones relieved.
7. Plump cheeks.
8. Abundant lip.
9. Improve acne pit (atrophic scar).
10. Improve rough pore and neck lines, etc.
mesotherapy gun
,
water injector
,
derma gun