PDT
You are here: > Home > Products > Home Use Beauty Machine > PDT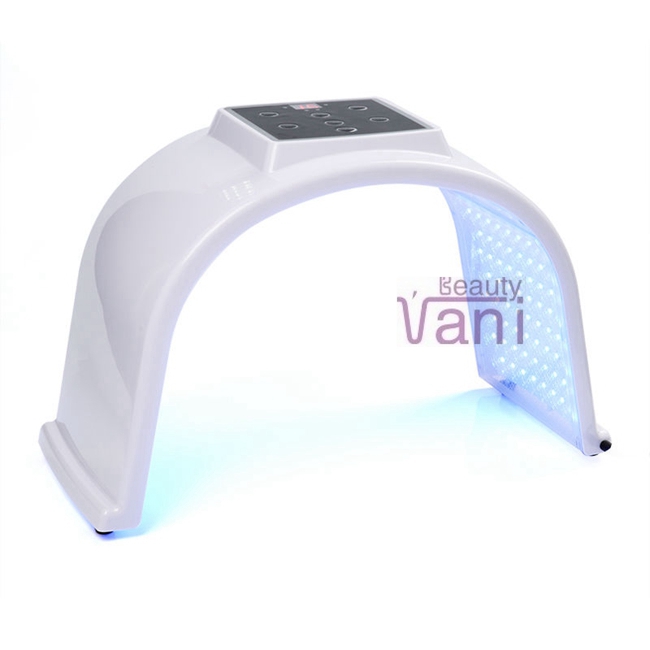 Share to:
Send Inquiry
LED Photodynamics PDT Mask for Acne Skin


SPECIFICATIONS:

Product Type: LED Mask

Technology: PDT led lights skin care

Wavelength: Red-630nm,yellow-590nm,green-518nm,blue-470nm

Input voltage:100-240VAC

Frequency: 50/60Hz

Power per light: 0.01mw

Life long: 25000 hours

Time selection:1-90min

Product Weight: 1.5 kg

Size: approx. 46.5 x 21 x 28.5cm / 18.3 x 8.3 x 11.2inch
LED Photodynamics PDT Mask for Acne Skin
FEATURES:
Reduce and Heal Acne
Prevent Acne Breakouts
Reduce Age Spots
Reduce Freckles
Reduce Hyperpigmentation
Reduce Sun Damage
Reduce Large Pores
Lighten Pigmentation
FUNCTIONS:
Improve symptoms such as aging and loosening skin, big pore, and slender wrinkles.
Improve pigmentary pathological changes, such as freckle, sunburn, senile plaques.
Improve dark complexion caused by bad metabolism or poor circulation.
Repair and nurse the damaged skin.
Do detumescence, inflammation diminishing and scar elimination treatment for oil acne effectively.
Time of using: 10-15 minutes each color of light
DESCRIPTIONS:
Skin LED light has shown to be effective for the treatment of several aspects of the skin ageing. The treatment of several aspects of the skin ageing, multiple studies have demonstrated improvement of fine wrinkles, mottled hyper pigmentation, tactile roughness and sallowness, these results are supported by both collagen production and increase proliferation.
Red light 630nm
It will stimulate the growth of collagen. Collagen is an essential protein that used to repair damaged tissues and to repair the old tissues. It cam remove fine line and shrink pores
Blue light 470nm
Bacteria in acne contains Porphyrins because of the high affinity with wavelength, the blue light is able to kill Porphyrins. In addition, the blue light has calm action which is very effective for hypersensitivity
Yellow Light 590nm
It has special 590nm wavelength, so it can improve the exchange of oxygen in the cells, to the skin cells to replenish their energy, decomposing pigment, promoting lymphatic drainage, improving the wrinkles, phototherapy rough skin and etc
Green light (518nm)
calm, soothing, prevent allergy to desensitization. Adjust the gland function of skin, improve oily skin, black, pink, acne, etc.
Purple Light (red +blue)
It combines red light and blue light, photo therapies has two  effective, Particularly it has a good effect on repairing the acne
Clear Blue Light
It can enhance cell energy gradually and has a good metabolism facilitating effect
Laser Light (White)
It can penetrate the skin deeply, so to accelerate the tissue metabolism, decomposition colour spots improve the appearance of fine lines and ageing skin.
led mask
,
photon mask
,
PDT mask
,
Photodynamics mask