Sterilizer Series
You are here: > Home > Products > Sterilizer Series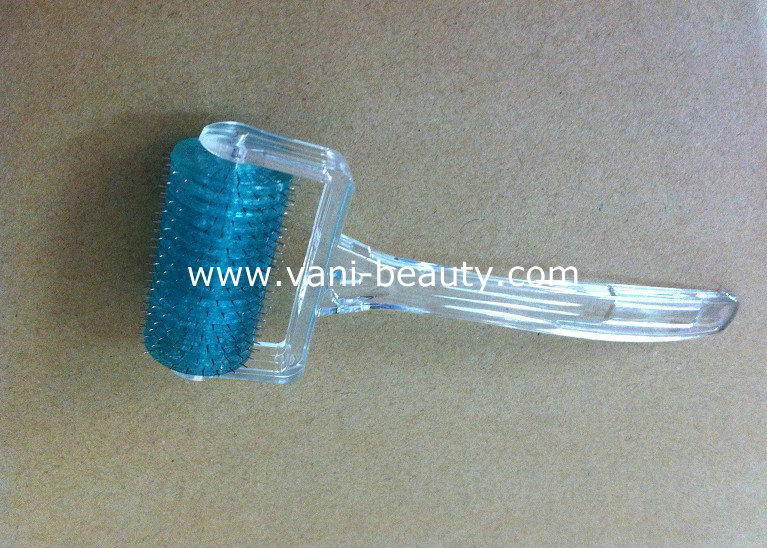 Share to:
Send Inquiry
360 Needles Body Roller Stretch Mark Remove
M0019
Effectiveness after used micro-needle roller
Stretch marks
Acne scar removal
Hair restoration
Pigment softened
Wrinkles removal
Cellulite removal
Skin texture softened
Scars removal
Large pore reduced
360 Needles Body Roller Stretch Mark Remove
Effectiveness:
1.Cellulite Reduction
2.Wrinkle Removal
3.Relax Scars
4.Improve depressed Acne Scaring
5.Improve the appearance of strech marks
6.Improve Skin Texture
About MRS Magic Dermal Roller
Dermal roller is a unique rolling device for the transdermal delivery of substances that enhances the action of facial Meso-therapy of Collagen Induction-therapy with so-called Skin Micro-Needling through micro-channels,stimulating the skin to produce new collagen,thereby reducing wrinkles and improve skin texture.
The Skin Micro-Needling with 192 stainless steel micro-needles creates dermal damage without the removal of the healthy epidermis,which happens with other resurfacing techniques.
As the epidermis is left intact,the healing period is rapid providing for maxinum effectiveness,while stimulating the skin's natural renewal process.
Advantages:
1.Far Less Invasive
2.Quick Recover Time
3.Lower risk of complications
4.All Skin Types can be treated
5.No risk of permanent structural damage
6.No Sun sensitivity after the treatment
7.No skin color loss or hyper-pigmentation after the treatment
big derma roller
,
stretch remove roller
,
skin body roller
,
body roller